The Reporter from Chattanooga with Love
The Reporter is delivering the news about inspiring speaker at the secret club control by Rob the founder of The Secret Project 53!

filming at 4096x2160 f29.97
full film is coming soon.
Certificate of Recognition for being monthly finalist at the Singapore International Competition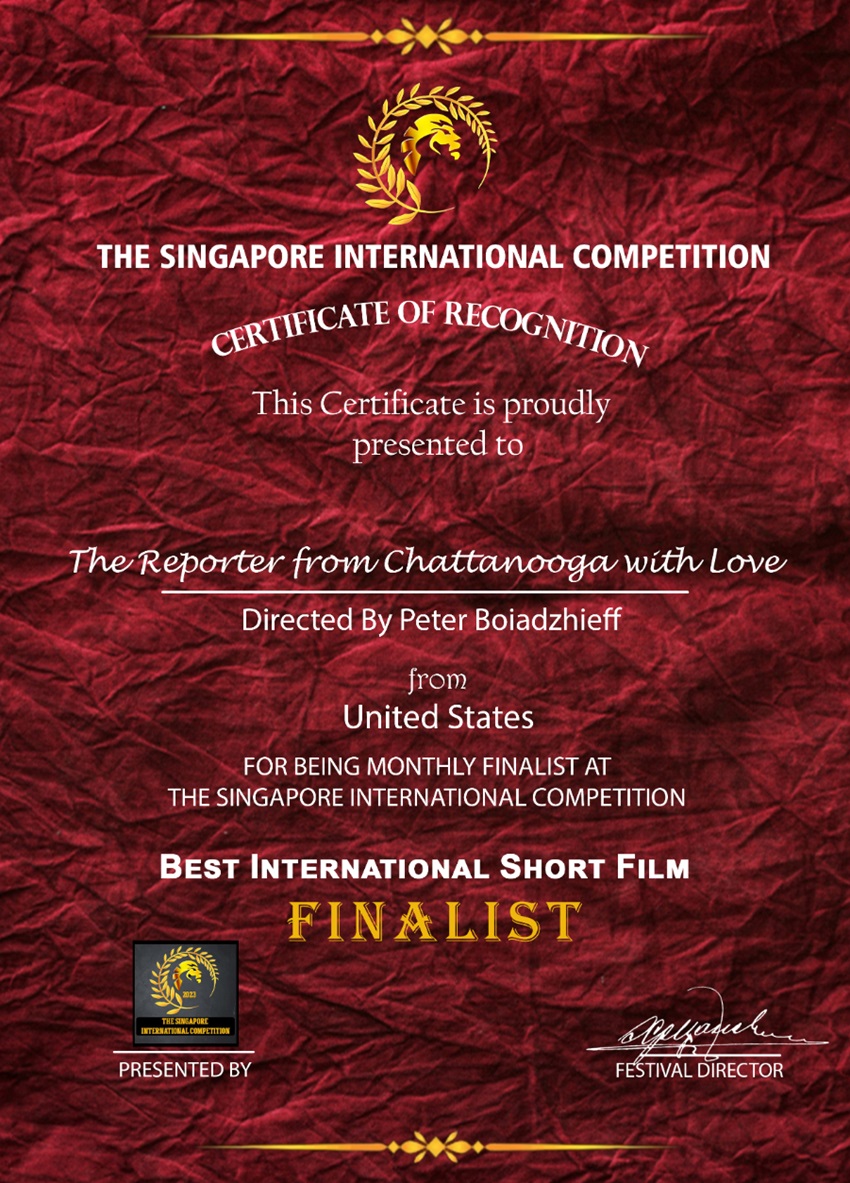 Certificate of Achievement awarded by Virgin Spring Cinefest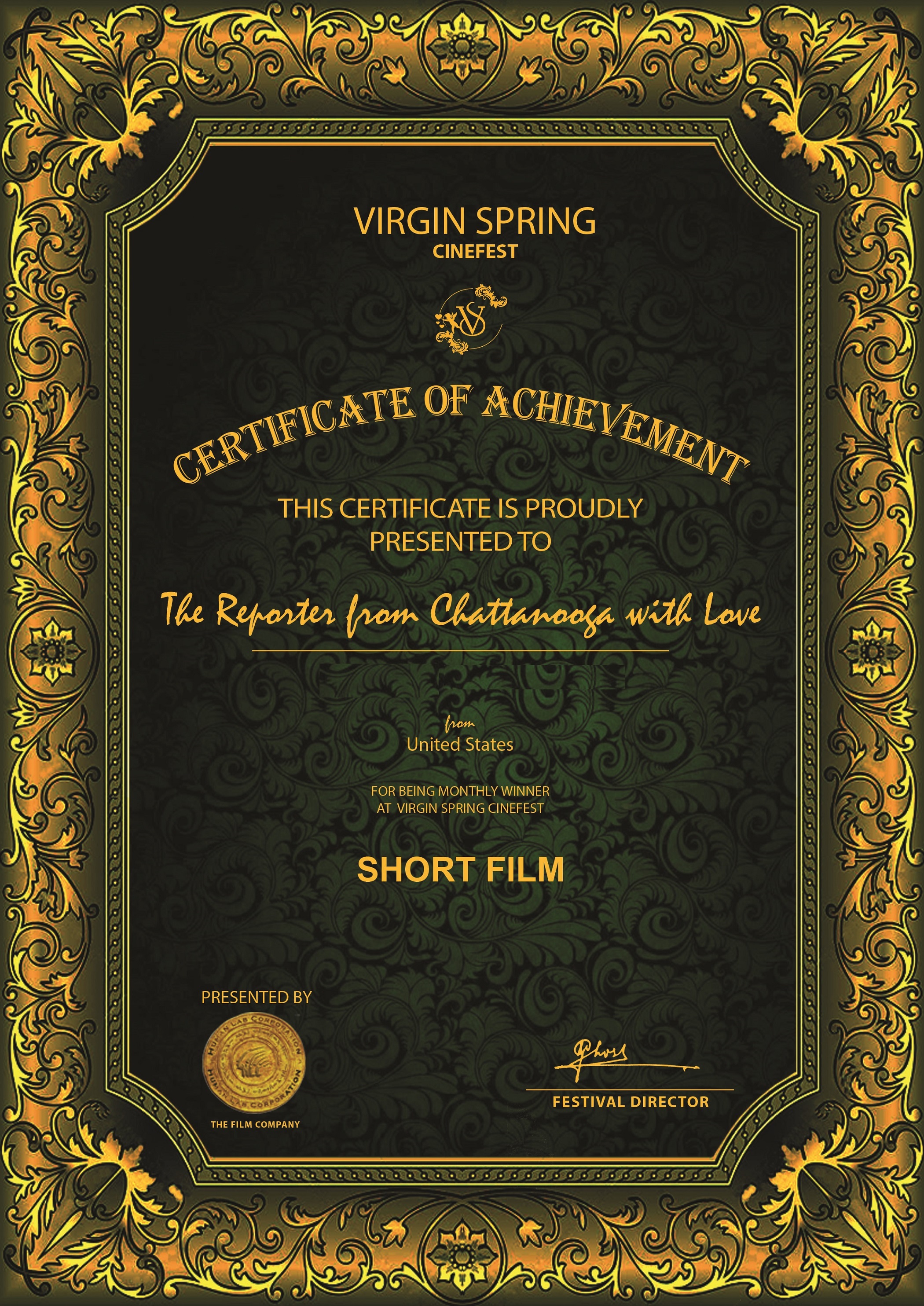 We received a festival award by Gold Star Movie Awards, February 2023, Newark, New Jersey.